Conducted online meeting and advocate with local decision makers to incorporate disability and personal assistant service into CIP for 2022
|
On September 7, 2021, Phnom Penh Center for Independent Living (PPCIL) conducted a meeting on "Disability Inclusion into Commune Investment Plan—CIP for 2022". There were twenty seven participants including commune chiefs, councilors and clerks from six commune offices: Kambol, Kokrokar, Chheung Ek, Punsang, Chhbar Ampov Ti-1 and Prek Thmey in five districts: Posenchey, Sensok, Dangkor, Prekphnov and Chhbar Ampov district in Phnom Penh, which was held by Zoom Online Meeting.
The virtually meeting started up with the warm welcome remarks from Mr. Mey Samith, the Executive Director of PPCIL. He was very grateful and delighted for the presence of all participants, especially for the continuous collaboration of PPCIL, and appreciated the commune office for this wonderful opportunity and cooperation for this online meeting. He wants the commune to work more actively and help empower the disability. We really want persons with disabilities (PWDs) to be able to get the support from the government and to participate in any events as the same as people without disabilities.
This meeting is mainly discussed and updated the current situation of PWDs from each commune in context of COVID-19 pandemic, disability issues, what PPCIL has been supporting to PWDs, sharing the best practices from Punsang commune office that has been financing support to PWDs for two year already since 2020 and especially, to convince all local authorities to include the disability into the CIP for 2022 of each commune.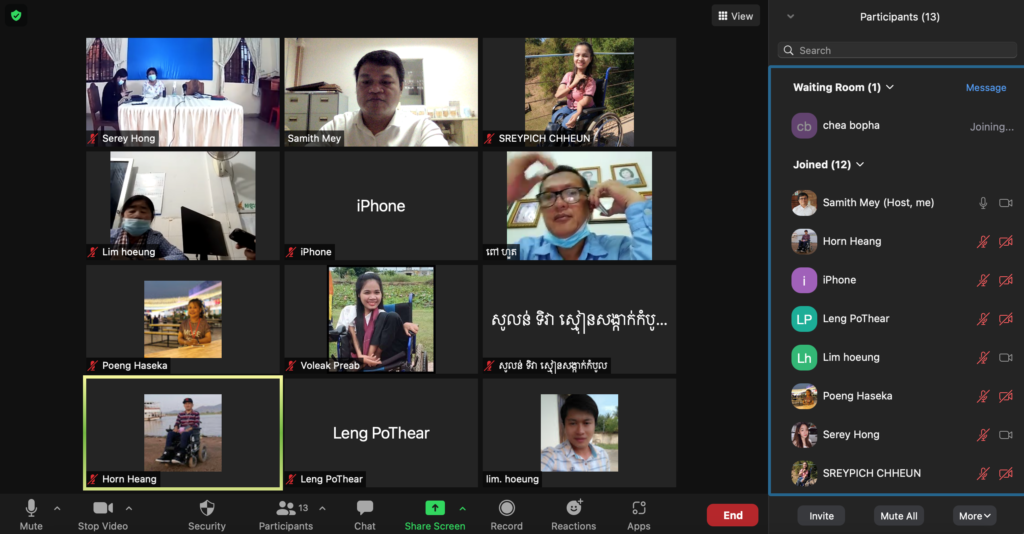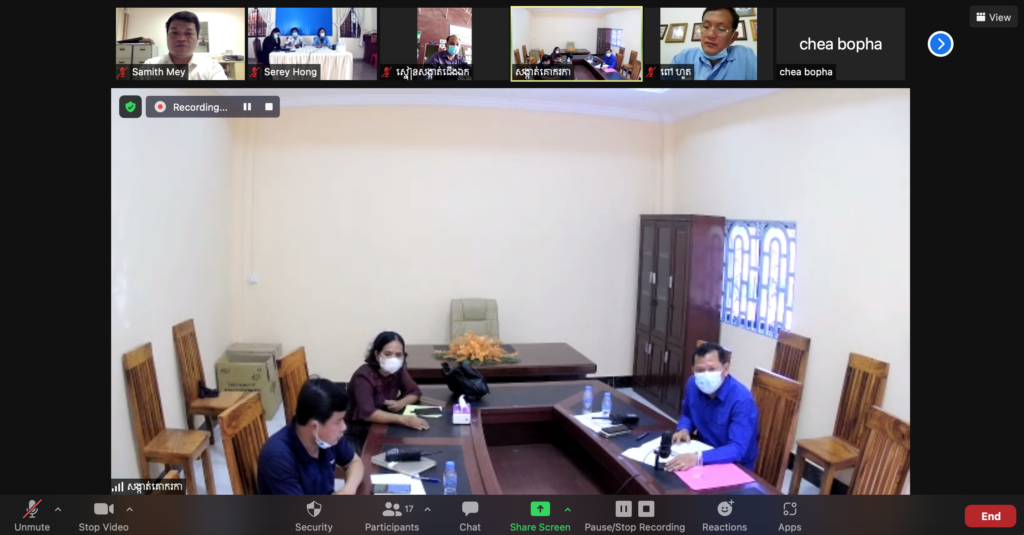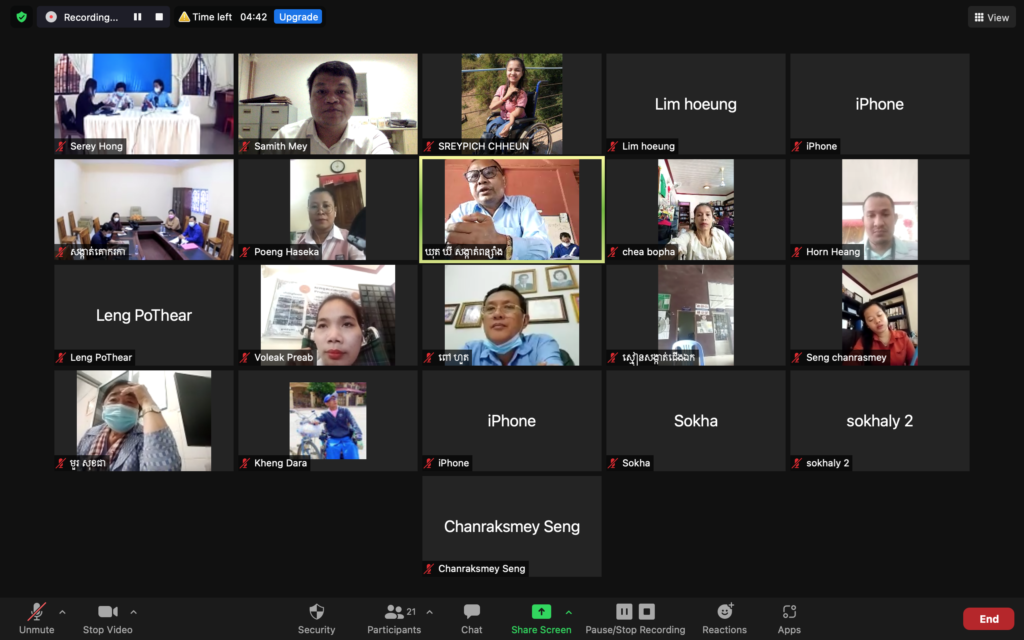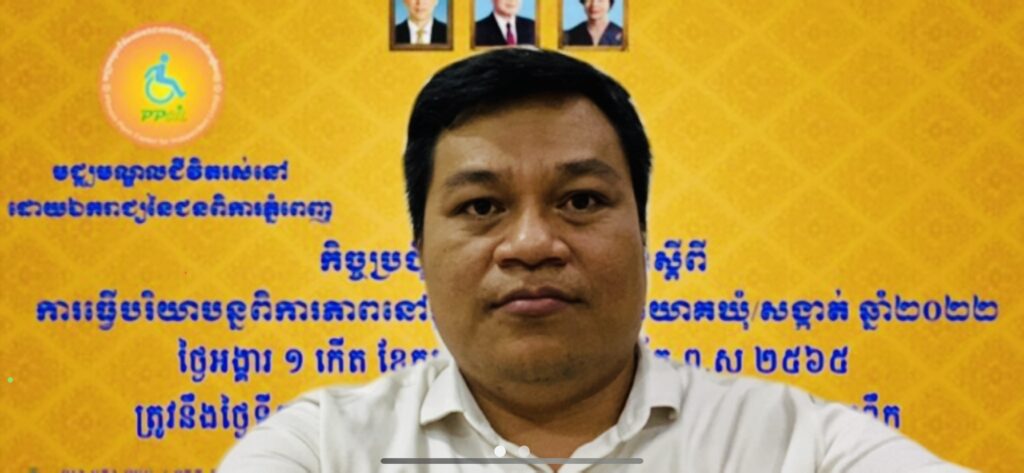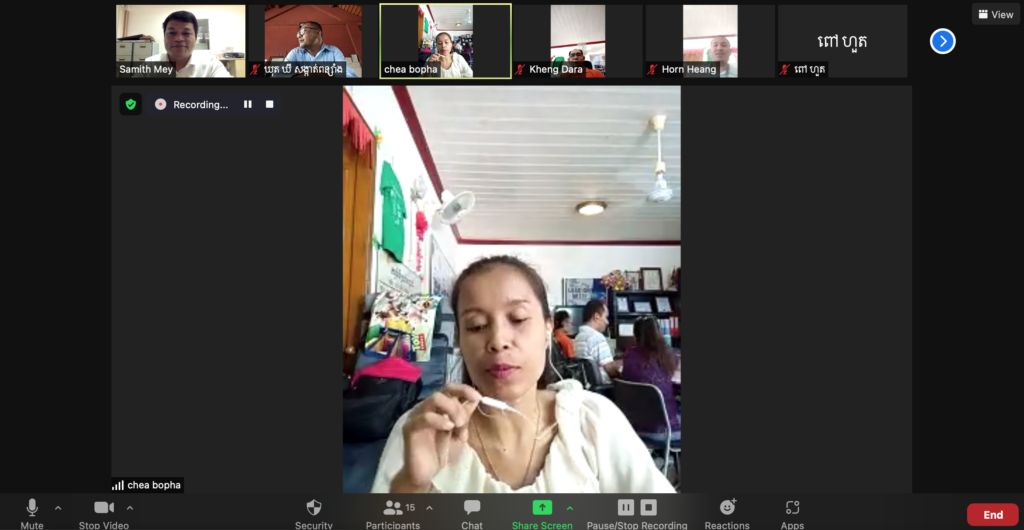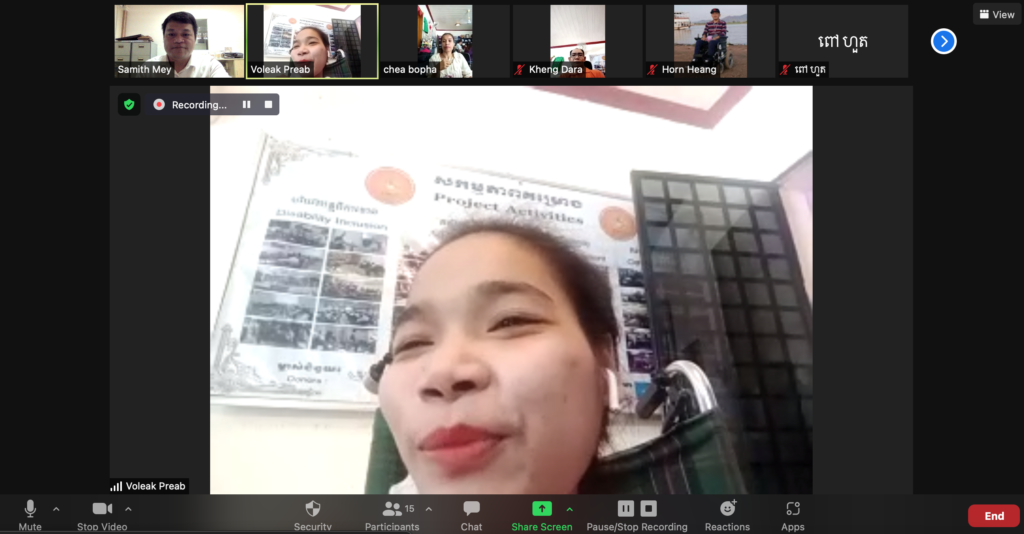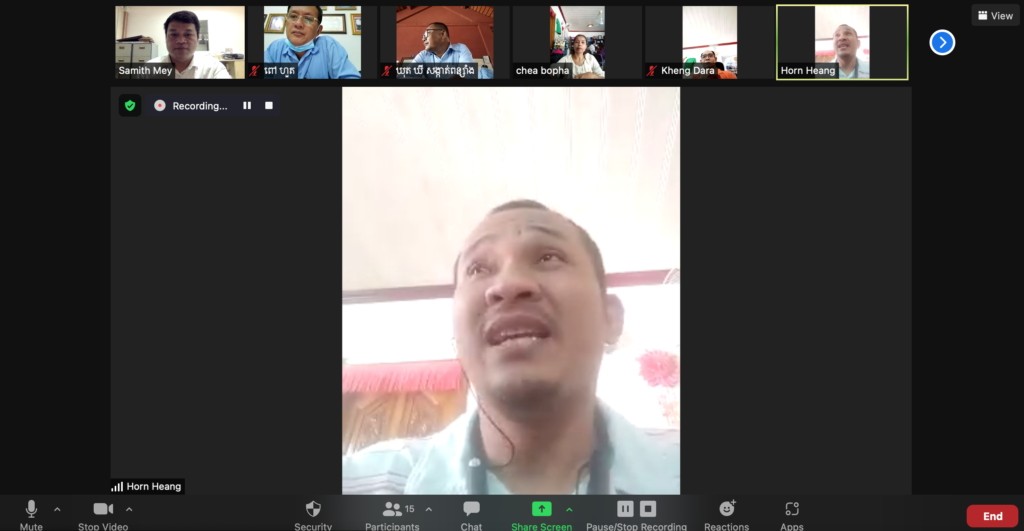 Comment